ABOUT
how can this website help you?
Information
From speeding to murder, if you are facing a criminal charge in the Magistrates' Court or the Crown Court you will find this website full of clearly written, useful, practical information to assist you through the whole process from start to finish, from going to court for the first time all the way through to appealing against a harsh sentence or wrongful conviction. Defence-Barrister.co.uk has been written by Christopher Kessling, a criminal barrister who has over 20 years' experience prosecuting and defending in the criminal courts in England & Wales.
Advice
This website will help you navigate your way through the criminal justice system. Whether you have little or no experience of criminal courts and procedure or you understand the system well, you will find a wealth of invaluable information right here. Please bear in mind that no website can be a substitute for legal advice from a criminal lawyer. If you need specific legal advice on your case you should contact a suitably qualified barrister or solicitor.
I have a legal problem - what happens next?
The chances are if you are reading this you have a legal problem involving the criminal law. Perhaps you are searching for information for a friend, relative or loved one who has a legal problem. You might have been charged with a criminal offence or received a summons or written charge and requisition. Perhaps you have been questioned by the police and you are waiting to find out if any action will be taken, or you have been asked to attend court as a witness and want to know more about how the courts actually work.
So now you want to know what happens next. What is the procedure? Will I be prosecuted? If I am, what happens when I get to court? What sort of court will I go to and what's the difference between the Crown Court and the Magistrates' Court? Will there be a jury? Is there ever any point in pleading guilty? If I plead not guilty what will happen at my trial? If I am found guilty, what happens next? How does sentencing work? How do judges decide on sentences? Is it possible to find out what sentence I am likely to receive? If I am sent to prison how long will I actually serve and will any time I have spent in custody count towards my sentence? If I am wrongly found guilty or if my sentence is too harsh will I be able to appeal?
Giving you a helping hand
That is what this website is all about – answering questions just like these and giving you a helping hand. Let's face it, sometimes all of us need a helping hand, some guidance, a pointer here and there to send us in the right direction. So here is a great place to get answers, to gain knowledge and to move out of the legal wilderness to a place of confidence where you know what to look for and where to find it.
You will find everything here is written and laid out in a clear and straightforward way which is easy to follow. Yes, that's right, for once a website that deals with legal issues that is designed to be easy to understand. Where necessary legal terms are explained to ensure this website can be used by anyone who is unfamiliar with the criminal law. If you want to research an area in more detail there are numerous links to further information to assist you.
Get started here
Get started by looking at the FAQs or simply click on a box on the home page that interests you.
**Please note that this website relates to the law and procedure of criminal cases in England & Wales only.
ABOUT christopher kessling
Christopher Kessling is a criminal barrister. He has over 20 years' experience in practice as a barrister and is a criminal law specialist. He was called to the Bar by the Middle Temple in 1992 …
"FROM SPEEDING TO MURDER, IF YOU ARE FACING A CRIMINAL CHARGE IN THE MAGISTRATES' COURT OR THE CROWN COURT YOU WILL FIND THIS WEBSITE FULL OF CLEARLY WRITTEN, USEFUL, PRACTICAL INFORMATION TO ASSIST YOU THROUGH THE WHOLE PROCESS FROM START TO FINISH"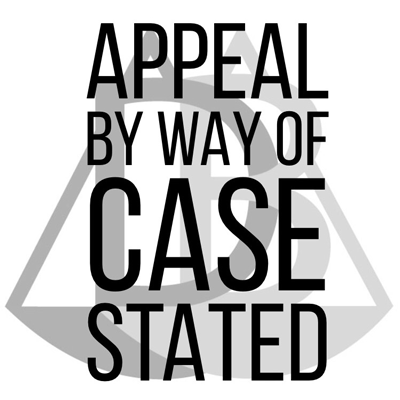 "EVERYTHING HERE IS WRITTEN AND LAID OUT IN A CLEAR AND STRAIGHTFORWARD WAY WHICH IS EASY TO FOLLOW"
Defence-Barrister.co.uk | Surviving the Criminal Courts